Gear Question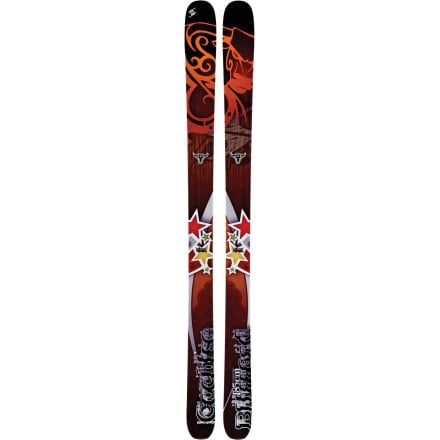 Im 6foot 240 pounds and an athletic guy...
Member since
Posted on
Im 6foot 240 pounds and an athletic guy (rugby player) Im looking for an all around ski that i can play with on groomers but then kick it up a notch and hit the bumps and trees. How are these off trail? I usually find a way to miss the awesome powder days every year so daily powder runs tend to not be in stock for me. Thanks in advance
Member since
Responded on
Hey Ryan,

Thanks for your question. You're definitely looking at a good option in the Blizzard Cochise Ski as it'll handle the conditions you want to throw at it (and more), but I wouldn't say that it would "play around" on the groomed. This is more of a point 'em down the hill ski than something you would play on, but at your height/weight, you could push that 185cm size around pretty well. Shame about missing those powder days, but if you do hit them I found that the rocker amount is just right for most times except the SUPER deep.
Member since
Best Answer
Responded on
Ryan

193s will be better at speed and will float better especially for your size. But since you don't get to hit the freshies all that often the 185s will be a lot more playful and easier to use in the bumps and trees. I'm about 215 without gear and have skied the 185 a bunch. It's really easy to ski and the only time I really wanted more ski was in deeper snow and at really high speeds. If you sit back the Cochise can feel a little beefy but if you're centered or a little forward the low tail rocker will release and the ski will turn on a dime and pivot with ease.
View More Details on Blizzard Cochise Ski