Gear Question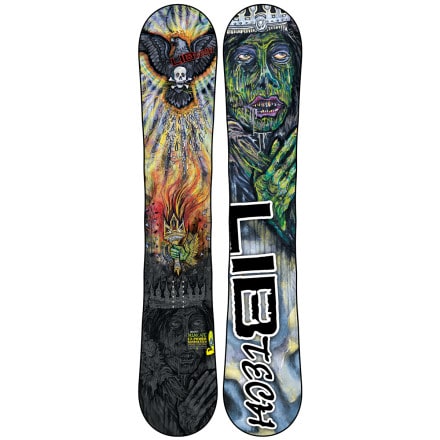 Posted on
I'm 6'2" at ~180lbs, been riding for 15...
I'm 6'2" at ~180lbs, been riding for 15 years and charge everything. east coast and occasionally out west, 161 or 165?
Responded on
I'm 6'2" 165lbs and my pow board is a 160cm and my fun board is a 154cm. sizing a board is all about feel and what you want to get out of it. ice and park riding you can size down. powder and backcountry you will want to size up.
Responded on
I'm 6'6" and I bought this model last year, let me tell you this board is OFF THE CHAIN! This is the most advanced board I've ever ridden in 17 years of riding, after packing and tracking this board performed flawlessly in pow. If you're on the groomers magna-traction helps you dig-in all day - even when it's clumpy late afternoon, if you're on a rail (this board on a rail? damn right) the dismount is clean and pop is great for boxes and spines, and the rocker let's you transition with power that I've never felt before. If you're an advanced rider, this board is the Ferrari that you've yet to test drive in life, give it a go kids.... man up...
View More Details on Lib Technologies Skunk Ape C2 BTX Snowboard - Wide