Gear Question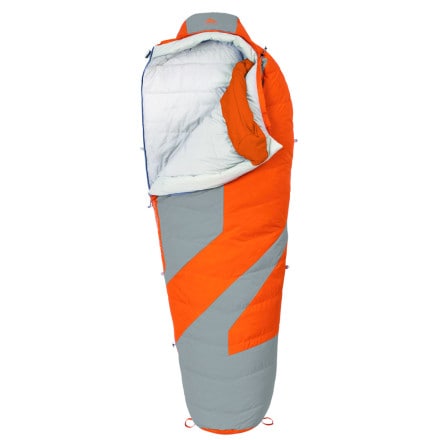 Posted on
I'm 62
Kid you not had a triple A and a 3...
I'm 62
Kid you not had a triple A and a 3 year survivor of lung cancer
Going to bicycle Paris to Vimy (leaving Paris Oct 05/2011) then northerly to the English Channel coast; westerly to the Atlantic and then
south along the Atlantic coast, thru Spain and down Portugal into Gibraltar.
Along the Mediterranean to Rome and then to Malta (arriving in March-April)
Going to purchase a Exped 9 ground mat,
Now what type of sleeping bag and 2 man tent to I buy.
Will be travelling by bicycle and trailer and planning to average 50 kms/day. Every 4th day in hotel for major cleaning of self.
Responded on
Sounds like a great trip
This bag should do nicely for you, they use C in Europe, and this will cover you to like -10 ish. Should be a great time
Responded on
Damn, sounds like you could just wrap yourself in a Hefty bag and do just fine.

I'm gonna go with either a Western Mountaineering Alpinlite bag to keep you at the 20 degree mark, or the Megalite if you can go up to a 35 degree rating. Arguably the finest bags in the world.

For the tent- I would go with a MSR Carbon Reflex 2 or a Big Agnes Seedhouse SL2 for something a little less spendy. All excellent gear.

Enjoy!
View More Details on Kelty Light Year Sleeping Bag: 20 Degree Down