Gear Question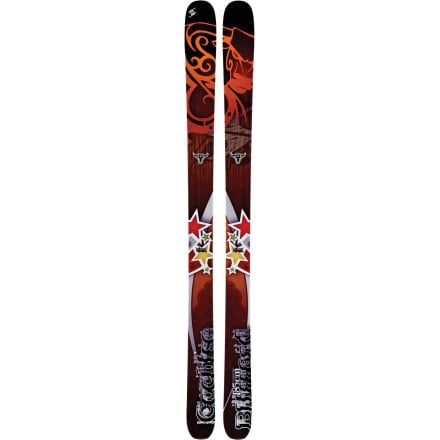 I'm 5'9 152 lb Int/Adv skier starting to...
Member since
Posted on
I'm 5'9 152 lb Int/Adv skier starting to ski side country, stuff , trees. Want a nimble floater that does short turns , bumps well too i ski the Line Prophet Flite. Im looking at the Coshise/ bonafide, dynastar cham 97/108 which .

What size should i be looking? or do u have another suggestion for my body type and skiing style ?
Member since
Responded on
What size are your Flites? Bonafides will be more nimble and easier to use in bumps than the Cochise. Cochise will be much better when there's more snow on the ground. If you're looking to get into sidecountry and want a little lighter ski you should look at the Kabookie. It's the Bonafide without any metal. They're not overly light but the construction and feel will be closer to your Lines which you like. You could go with either a 173 or a 180 in the Bonafide/Kabookie. I would go 177 if you chose Cochise. The Chams will be much heavier/stiffer than the Blizzards. If you want a Dynastar check out their High Mountain options. Much better for someone your size.
Member since
Responded on
my flites are 168. I appreciate the overview... I'll look into the Kabooki's as well. That helps!
Member since
Responded on
How about the line francis bacon ! what size would you recommend
View More Details on Blizzard Cochise Ski