Gear Question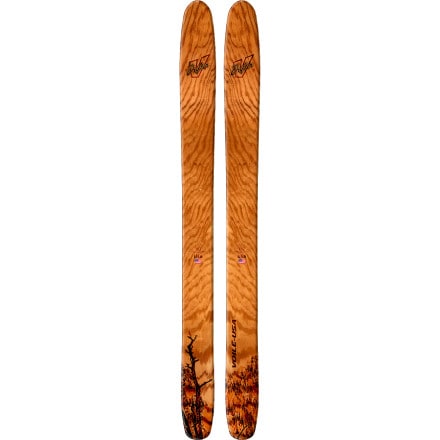 I'm 5'3" and 110 lbs and a fairly advanced...
Member since
Posted on
I'm 5'3" and 110 lbs and a fairly advanced backcountry tele skier and I'm wondering if these skis will work for me. I'm currently skiing the Atomic Kailas 163 and was hoping to go with a shorter ski, but the shortest Voile Drifter is 162cm. I'm also considering the Voile Insane (161cm) and the Icelantic Nomad SFT 156cm. Are there any short, light wt women out there that have skied the Drifters or any of the other skis I've mentioned. My preference is a responsive/turny ski.
Member since
Responded on
The Drifters would be good for you, if you're going to be skiing mostly backcountry. I think they're the lightest rockered/wide ski available. I was at first unsure if the lightness would cause them to be deflected in crud, but if you're going to be skiing mostly untracked snow, they'd be great. They're stiff and responsive, but the early rise/early taper tip gives them a forgiving feel.
Also, because of the early rise, the running length is shorter. This will allow you to ski a longer stick than you normally would. I'd consider even a 172! The early taper and early rise cuts down on effective edge, too, so this ski will surely ski shorter than expected.
The Drifter won't want to carve very much, but that's not to say that it can't, but the 'turnyness' of this ski is more in it's ability to stay on top of the (deep) snow, and whip around quickly. It will be nimble and agile, and responsive.
The Insane and the Nomad will be more traditional in their skiing. They will both handle variable conditions better, and they both have a shorter turn radius. Both are fairly light, and versatile, but I think if you're going to be skiing fresh and deep mostly, the Drifters would be the best choice. The longer length will let you go faster, too.
View More Details on Voile Drifter Hybrid Rocker Ski