Gear Question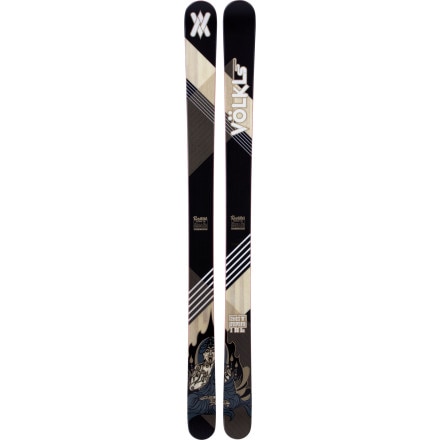 I'm 25, 6'3", 215 lbs and raced for 8...
Member since
Posted on
I'm 25, 6'3", 215 lbs and raced for 8 seasons in my early/mid teens, but still like to rip groomers and big tree lines. I've got a pair of RTM 84s in a 181cm that I use almost 100% of the time and a pair of Kuros in a 195cm that unfortunately don't get to see much time due to the lack deep stuff in Tahoe for the past 2 years (minus this Xmas...the Kuros were too sick).

I'm looking for something in the middle, probably in the 105 - 115mm range at the waist. Should I got with the 186cm Gotamas or something else? Thanks
Member since
Responded on
I'm shorter and lighter than you - 5'7" 169, and for the most part, really enjoy arcing on GS sticks and racing. Having said that, really enjoy the Gotamas (I've only ridden the recent versions with the ELP). I've tried the older Mantras, and the JJ's, Super7's and the Bodacious. The JJ's are a bit easier on super deep days, but you've got the Kuros. I prefer the traditional camber feel and find the Gotamas and the Bodacious have that "race ski" feel which I prefer, but with enough reverse camber to really throw it around off piste from 2" to 26"days (ride both in PA and in UT). Both grip and rip on groomers, but also super playful off piste - perhaps not as smeary as the JJ's and S7's, but loose enough to easily adjust your line on the fly - likely similar to how the Kuros are. There's tip flap with riding the Goats flat, but very calm when GSing short, medium, and large radius turns.

Like I'm sure you've already read, the Goats are a great one ski quiver.

Hope that helps.
View More Details on Volkl Gotama Ski