Gear Question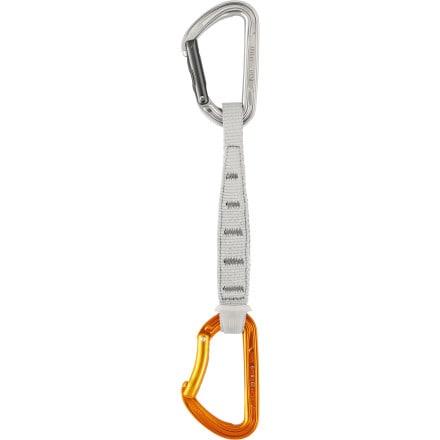 Posted on
If i were to get a dozen of these, how...
If i were to get a dozen of these, how many of the 11cm and 17 cm should i get? Half, half? Or should I go with all 11cm or all 17cm?
Responded on
I personally prefer the 17cm. I own both and enjoy the extra length for building anchors or whatever I find myself needing. I think it is a good middle ground length that can eliminate the need for runners in a slight handful of situations.

On second thought, I recall a number of situations where the top anchors were unevenly set, and one 11cm and one 17cm fit the bill perfectly. So it might be beneficial to have a couple of each.
Responded on
I usually prefer the shorter draws, but you always need a few longer draws for anchors and spots where you need a little more clearance.
Responded on
I always use two longer draws for the anchors (why make the V angle any larger than necessary) and carry one or two longer ones in case the route wanders or has a roof or ledge to get around. The only negative of the longer draws is they get in your way more when hanging from your gear loops, but keeping the long ones on the rear loops and shorter ones in front seems to solve that issue.
View More Details on Petzl Spirit Express Quickdraw