Gear Question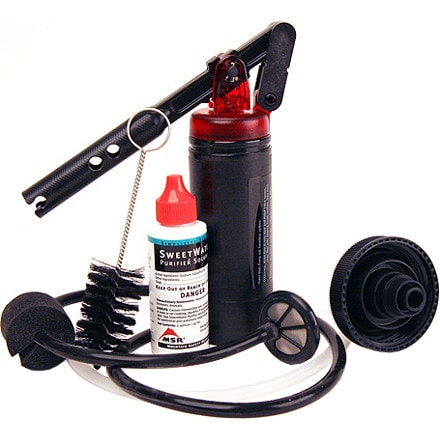 Posted on
If I'm chemically treating the water anyway,...
If I'm chemically treating the water anyway, what is the point of having the filter?
Best Answer
Responded on
Hey Rob,.

If you're simply asking why you would want to use this in addition to something like Micropur tablets, try using one in a 1L Nalgene and leaving it in the sun for a couple hours and have a smell. This tastes infinitely better. I generally only rely on the tablets for emergencies, filter malfunctions, or when I'm being seriously lazy. But to answer your question: No, you don't need to do both.
Responded on
I would also add that filtering the water first and them chemically treating it takes away the 'dwell time' disadvantage. Because viruses are so easily taken care of with chemicals, and the fact that filtration takes out protozoa, bacteria, etc, all you have to wait is a total of 5 minutes to get purified water. Super importante=> always filter first, then add the chemical.

As has already been mentioned, adding the right chemical (Cascade Designs makes Sweetwater Solution which is a diluted sodium hypochlorite designed primarily for free-floating virus) will result in zero chlorine smell or taste when compared to chlorine dioxide tablets.
View More Details on MSR SweetWater Purifier System