Gear Question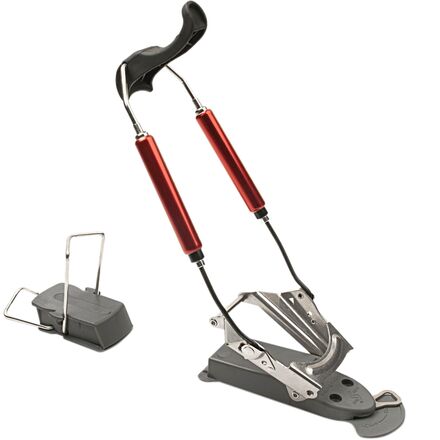 Posted on
I'm about to invest in Voile Insane skis...
I'm about to invest in Voile Insane skis that I'll use with my T2X boots on both backcountry and groomers. Would you recommend the Switchbacks? I like the light weight and price, but I'm concerned they won't be strong enough for on-piste skiing, so I'm also considering the G3 Ascent and Axl bindings. Thoughts?
Best Answer
Responded on
You sure doing some good research, Scott. The Switchback will be better on hard snow than the Ascent, due to the Hardwire, which adds more lateral stability. Also, the pivot point of the Hardwires, when in ski mode, is farther back, causing the boots to flex at the bellows, rather than the toes. This, too, improves lateral and forward flex, creating a more active feeling, or stiffer binding which will improve control on hardpack, steep, and powder conditions. I know the Switchback has the appearance of a floppier binding, but don't judge a book by it's cover.
The Axl is hands down the best telemark binding available for touring and downhill performance. It compromises nothing on the up or down. The only thing that makes the Switchback a contender next to the Axl, is the cheaper price tag, MUCH lower weight, and availability. The Axl would be the better choice if you'll be cranking super fast long turns, have a new school style, like to huck cliffs, and generally ski with more power than finesse. If you like to ski in a more classic tele form, with more turns, and stay on the ground more, but don't want to sacrifice the ability to rail groomers, then the Switchback would be great. You'll be happy with either one, and the Axl won't be overkill, except maybe on the hike up. Personally, I think you'll be fine on the Switchback, but I would not recommend the G3 Ascent, or the BD 01 to anybody.
Also, maybe someone else has some input for Scott?
Sounds like your making some wise, informed decisions, which will ensure your satisfaction on the mountain. Enjoy.
View More Details on Voile Switchback Telemark Ski Binding