Gear Question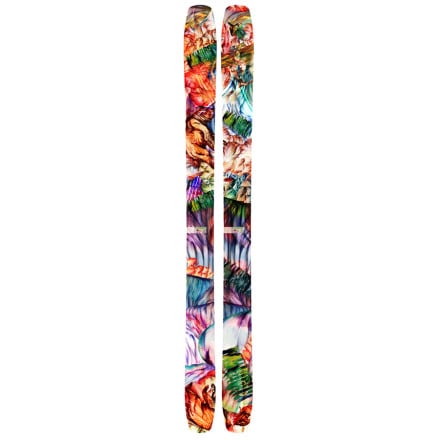 I'm a 5'9" 155 lady skier. I currently ski...
Member since
Posted on
I'm a 5'9" 155 lady skier. I currently ski Shoguns in a 173 - I was told to buy those short. Looking to pick up the Bibbys but wondering if I should go 174 or 184. I'm an aggressive skier but wondering if the 184 will be tough to handle in the trees and tight spaces. Any thoughts on handling and/or size?
Member since
Best Answer
Responded on
The 184 will be plenty good in tight spots. I skied the 190 for a few seasons and never had any trouble in the trees. At your size/aggressiveness, I would go for the 184 instead of the 174.

For what it's worth, I'm 5'10", 170# and like to go fast.
Member since
Responded on
you'll buy those and still prefer your Shoguns, IMO. Get something more like the Shogun if you like them, based on feel of the ski, but in the 115mm width you need. you on a 184 would be a total disaster. I'm a man, but small, so relate to how a ski feels for a smaller or lighter (finesse technique) person.
Member since
Responded on
I'ma 5'7", 150# girl and fairly strong. Demo'ed some 184 and 190 Bibby Pros today. 184s were phenomenal, playful, and turned on a dime for someone who skis a tight, aggressive line. 190 was too much in the tight, where there wasn't more than one line.

If you're really 5'9, 155, and aggressive, you'll love the 184s. Less and I would have been bounced around in the crud. I wouldn't even consider the 174s. (I'm looking to size up from my 179 EHPs and 178 Kikus for a bit more speed and float, and may very well be buying some 184 Bibby Pros.)
View More Details on Moment Bibby Pro Model Ski