Gear Question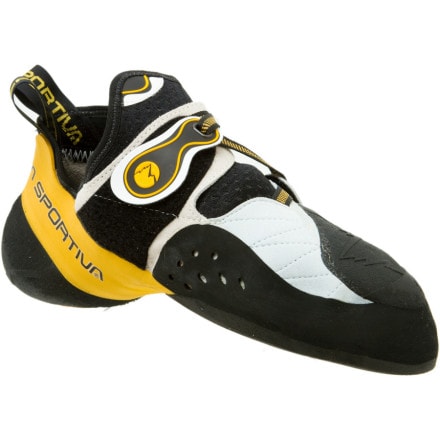 Posted on
I wear a 40 in Miura vcs, a 39 in cobras,...
I wear a 40 in Miura vcs, a 39 in cobras, and a 10 in 5.10 teams. What size would I be in these?
Responded on
I posted this yesterday in my Cobra review and follows Euro sizes.

3.5 or 4 down from street (Miura VS)
4.0 down from street (Cobra)
4.5 down from street (Solution)
5.0 down from street (Futura)

FYI, I measure a little over a 10.5 and wear 11 street shoes ..

40 Miura VS (would go down .5 for ultimate performance)
39.5 Cobra (tight but comfortable, a 40 gets sloppy quick)
39 Solution
10.5 Five Ten Blackwings

The Teams fit me odd. I liked the Blackwings since I have a lower volume foot. If you have a higher volume foot your downsizing from street for the Sportiva shoes I posted may be less but the interrelation between sizes should still be mostly accurate. A lot of the sizing advice on here is off IMO. They are either sizing shoes for comfort, still sort of new to climbing and not pushing grades, have high volume feet, or are giving advice without climbing in the shoes long enough and don't realize that in another 1-2 months the shoes will be too big.
Responded on
would the speedsters be sized the same as the solutions?
View More Details on La Sportiva Solution Vibram XS Grip2 Climbing Shoe