Gear Question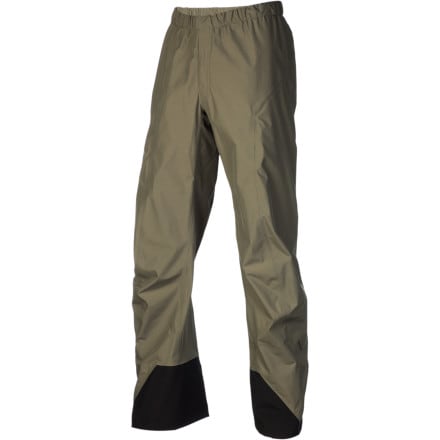 Posted on
I ware a 34in with a 28in inseam, I will...
I ware a 34in with a 28in inseam, I will be waring this while ATV riding, when it rains I want to be able to pull them on over my jeans and shoes, so, what size would you recommend? The style is the Aphla S L pants.
Best Answer
Responded on
From the sizes available here, there's nothing that's going to fit you, but if you find them, you'll want a size L/Short. I would be a little concerned over riding my ATV with these pants though. They're thin, and even though they'll handle some snagging and wear for their intended purpose, if you stack or crash brush on the fly, you're going to rip a $200 pair of pants to pieces instantly. Seems like you could find something more appropriate and cheaper at your local motorcycle or hunting gear store. I'll leave that to you to decide, but since it would be the deal killer for me, figured I might as well put it out there as something for you to consider.

Another thing- When I ride my quad out on the ranch in the rain, I wear a pair of Viking Tempest 2 full-zip pants. Think I paid about $40 for them. Does the job, and I don't get upset when I trash them.
View More Details on Arc'teryx Alpha SL Pant - Men's