Gear Question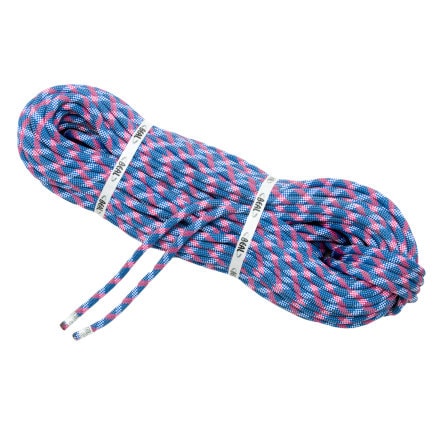 Posted on
I want to learn to repell but I weigh in...
I want to learn to repell but I weigh in at about 300lbs. What type of rope do I need to safely do this?
Best Answer
Responded on
No rope is going to fail on you, but you must account for your weight, or if you slipped, and sharp edges on the rope, etc....
For rappelling ONLY, a static (non-dynamic rope is HIGHLY suggested)
I would suggest anything over >10 mm. And I would suggest a Sterling Rope if you want the best, but price may be a factor and Sterling isn't the cheapest (i.e. depends how much you plan to use it, but also remember you're hanging your life on it; used by rescue crews and awesome climbers around the world)

So for example, a Sterling HTP Polyester Static Rope (for rappelling ONLY; see sterlingrope.com for catalog), or for any chance of climbing a bit on belay or chance of a fall, I suggest Sterling Marathon Sport Rope - 10.4mm. I have this rope. (but remember that your 300 lbs will stretch a dynamic rope out like a rubber band and there is potential for the rope to go shooting out your rappel causing a catastrophe when you (or anyone) gets toward the lower portion of a rappel...

No climbing? STATIC ROPE ONLY PLEASE.
Responded on
You'll want a full body harness and have a rappel device with adjustable friction

You didn't say what type of rappelling, caving? Canyoneering or ?

But you'll need a STATIC rope for rappelling only

The only rope here is the Sterling which is "semi" Static IMO

Bluewater KMIII is a good inexpensive static rope.
Responded on
PS. I FULLY agree with Matt's answer about the body harness...you can just add a chest harness to a regular seat harness, too. It will keep you upright at ALL times.
You can get that stuff here, but the rope may need to come from another place (i.e. Sterling)...(try googling "sterling shorts" if you want a cheaper shorter rope...)
Good luck, GO STATIC...
View More Details on Beal Edlinger 10.2mm Golden Dry Rope