Gear Question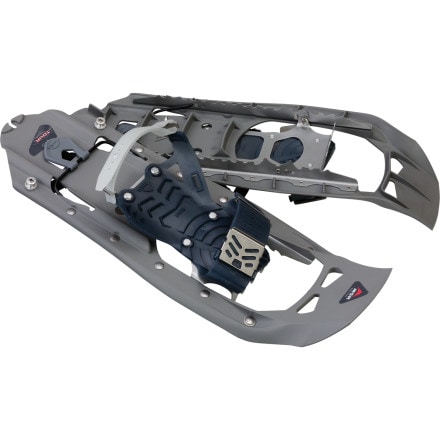 Posted on
I want to get a pare of these but I herd...
I want to get a pare of these but I herd from a little birdy that the large binding strap on these is not comfortable or easy to adjust. Does anyone have experience along the same line, and does anyone know if MSR will switch out the bindings on these for a different pare or would that just turn them into the Evo Ascents.
Best Answer
Responded on
I'm not sure that they will plan on changing these bindings anytime in the near future because they do have another binding on this same snowshoe in the evo ascents. If you don't like the tour bindings go with the ascents, they're designed to be a more secure binding for all day use, whereas the tours are designed for easy on and off, so you set the front strap at the desired length, and then just slide your foot in at an angle, straighten it out, adjust the backstrap, and secure the "optional" security strap across the middle of the foot. There's usually only a 20 or 30 dollar difference between the two bindings, so it depends on what type of use you're planning for them. For all day use i would recommend the evo ascents, while if there's the possibility of frequent on and off, or you desire an easy on/off feature over the added security, go with the evo tours.
View More Details on MSR Evo Tour Snowshoe