Gear Question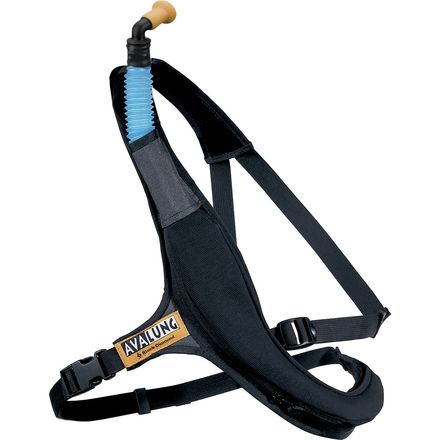 Posted on
I want an Avalung, but I don't want to be...
I want an Avalung, but I don't want to be constantly biting on the hose. I want something that's going to stay on my face without biting in an avalanche.

I'm thinking about firmly attaching a mask to the mouth piece.
From someone who owns it, is this a feasible/realsitic modification?
Anyone care to flame about why its a dumb idea?
Best Answer
Responded on
I don't know about "flaming", but something to consider is that the muscles in your jaw are some of the strongest in your body. If you were thinking about something like rigging up an O2 mask with a typical elastic band to hold it on, you run the risk of having it ripped off your face as you're getting battered and tumbled. Even something as bulky and uncomfortable as a gas mask or respirator would probably end up the same way. That's my thought anyhow. Sort of the same reasoning as the idea of strapping on a beacon under your layers, tight up into your torso...keeping critical lifesaving gear from ending up at the yard sale.
Responded on
I was worried about the mask getting ripped off at first.
However, I'm more worried that the mouth piece would get ripped out while I was biting or my bite would loosen in an avalanche. Also if you become unconscious your Avalung is useless.
I'm confident I can construct a mask that will stay on my face.
I think the hardest part is going to be getting the hose to stay connected to the mask.

Anyone have a beater Avalung they'd sell for cheap so I can make a prototype?
Responded on
Unless you have an airtight seal with the tube ie your mouth, the avalung won't work. It requires positive and negative pressure through the circuit for the valves to work. I can't imagine skiing with an airtight mask on is goin to be very comfortable.
View More Details on Black Diamond AvaLung II