Gear Question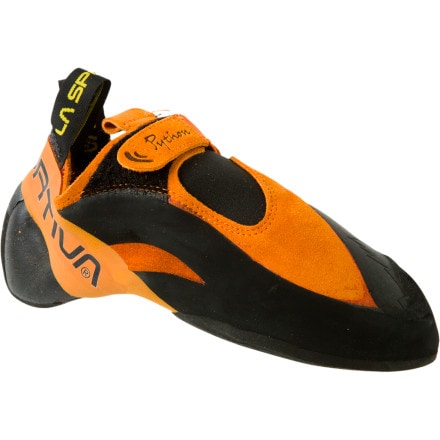 Posted on
I recently just back into climbing and...
I recently just back into climbing and have been using my old, in need of burial, Montrial Wasabis. What used to be moderate is now baggy and flat. While I'm not the most technical climber, improving in that area is a priority.

Most of my climbing will done indoors with the occasional summer trip to the Red or similar. After reading review after review, I'm still unsure of what direction to go in.

I've narrowed it down to this:
LaSportiva Python
LS Solutions
Five Ten Arrowhead
5.10 Anasazi.

While I know sizing and overall preferences will ultimately come down to the individual, any suggestions will help.

I have a low volume foot with a somewhat narrow heel. Again, mostly will be use for gym climbing. If you've had experience with any of the ones I've listed, what would you recommend?
Responded on
bro if you're doing indoor most of the time you probably should go for 5.10 anasazis or pythons man, Ive had the both of them and it comes down to fit (depending on the shape of your feet) between the two, you've got to try them on but I can tell you that pythons are my favourite indoor shoes, with solutions being my favourite outdoor shoes although theyre a bit expensive to replace.
Responded on
This is majorly delayed but thanks for the reply Kenny. I tried to Anasazi's and once I broke them in, they felt great in my heel but were baggy everywhere else. Currently trying La Sportiva Muira's and apparently I still have lots of run in my heel! I am woman, so I was told to shy away from men's shoes.

I love the look and one strap style of the pythons.
View More Details on La Sportiva Python Vibram XS Grip2 Climbing Shoe