Gear Question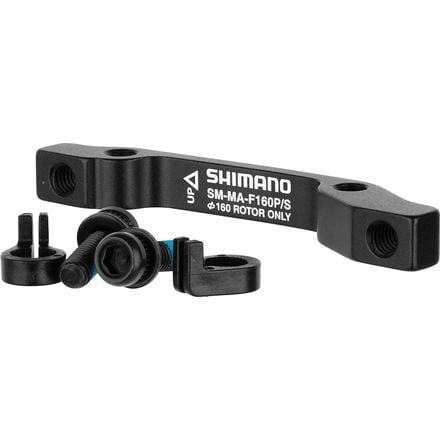 Posted on
I noticed all options above include IS...
I noticed all options above include IS attachment, EXCEPT the pic of the "203 front" which appears as a post mount adapter for 8" remaining 74mm; such as all new shimano brakes are.
BIG QUESTION: if I order the 203 front will I receive the 74 to 74mm, and excuse the IS designation (the photo goes with this selection, i believe). Thanks!!
Responded on
I pitty da foo...

I would not excuse the designation. Probably sold out of the 74-2-74 mounts. If it says IS it most likely is
Responded on
Well pitty putty-
I'll be the eternal optimist; six designations, six pics, and one is P/P, good for the return at least and a damn good price as a generic adapter for all the mutts out there.
View More Details on Shimano Disc Brake Adapters