Gear Question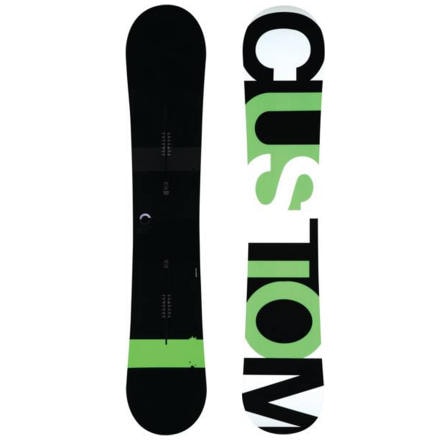 Posted on
I need help choosing a size. I've been...
I need help choosing a size. I've been riding a Ride Dose, which as most of you should know, its a wide board. I recently picked up some new Burton Rulers and since they decrease your foot print by 1 size, my feet should be about a 10 with those. I'm trying to stay away from wide boards, so I was thinking about thise board. Now I normally ride 158's, but the sizing chart says I should be riding a 157, so I don't know if i should go with the 156 or the 159. I'm 6'1'' and 170 lbs. Thanks everyone for the feed back!
Responded on
Well Im a manager at a snowboard shop, and just recently ordered this board. I got to ride it last year, and it is amazing. You will want to size it down from what you usually ride, because any rocker board is going to feel longer than a regular camber board. Im 6'2 and like 180 pounds and am riding a 156, and that is the longest I would go for my size on this board. So size down! Hope that helps!
Responded on
I should be riding a 154 custom vrocker but I got the 156 and honestly I love it. I think since I got a little bigger board it holds edge a lot better and if paired up with the exile est binding is one of the lightest setups that burton has to offer. It also spins really fast because of the pro tips.
View More Details on Burton Custom V-Rocker Snowboard - 09/10