Gear Question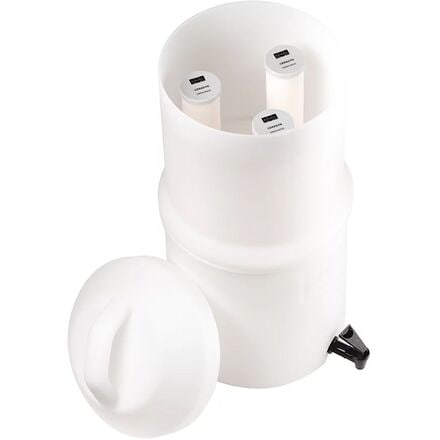 I live in Scottsdale, AZ and am not to far...
Member since
Posted on
I live in Scottsdale, AZ and am not to far from the CAP canal. If the poop hits the fan (as I expect it to) will this adequately filter canal water? This currently is cleaned and filtered by the local municipal governments, but should the power fail for an extended period of time,should I consider stocking up on any other items such as chlorine type disenfectants? Just trying to look ahead (especially after Japan this weekend. Thanks
Member since
Best Answer
Responded on
This should do it. Also pick up some filters like the ones painters use over 5gal buckets to filter out particulates and crud so your filter cartridges don't clog. Just get some straight household bleach as backup, and remember, you can never have enough ammo or clips.
View More Details on Katadyn TRK Drip Filter with Ceradyn Element