Gear Question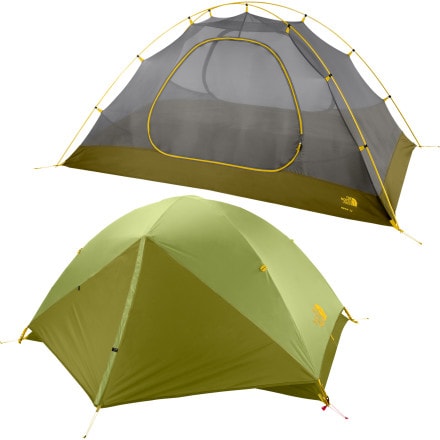 I live in Oregon and tend to do a lot of...
Member since
Posted on
I live in Oregon and tend to do a lot of winter camping … here winter camping means camping in the rain – lots of it. I just got the NF Rock 32. Any way I have taken this tent out 2 times. The first time it poured all night, the second it rained just a little/mostly but the humidity was very high. The first night I used the tie outs on the rain fly the second I didn't but staked everything nice and tight. My problem is that each time a large amount of water pooled on the floor under my pad. However, when I checked under the tent the bottom and footprint were bone dry so it wasn't coming through the floor. Also the top of my bag was dry, so o drips. I asked some guys at an outdoor store and I got some lame response like, "Well you probably aren't putting it up right and that is just condensation" Now I am no super tent genius but it doesn't seem like it should be all that hard to put this tent up. I am very frustrated because I have used very cheap tents with better luck. I do know that tent have condensation – but pools of water?

Has any one experienced this or even used this tent in persistent rain with luck (not one flash storm) but hours of rain? I am trying to decide if I should return this tent.

Thank you
Member since
Responded on
I would guess that you have a leak. A single wall tent may have that much condensation, but with the fly/mesh combo, you should not have pools of water on the floor from "condensation" -- particularly if the top of your bag isn't wet. Did you seal the fly? I would take it out again and try to locate the leak (i.e., check for drips on the fly).
Member since
Responded on
This tent really isn't a bad design and should work very well. However, no tent in existence is going to be able to prevent condensation in a persistent rain where you have air that is saturated with water, i.e. 100% humidity. No amount of ventilation will prevent condensation in that condition.

I think that what happened is you had condensation forming on the underside of the fly. Because of the rain adding weight to the fly you may have had a small spot where the fly was touching the mesh panel. This would have allowed a slow drip inside the tent from one of the walls. If anything, what you described speaks to the good design of the tent in that it didn't allow the condensation to drip from the inside of the fly to your sleeping bag, instead it ran down the inside of the fly, and possibly where the mesh touched the fly it ran onto the floor of your tent. This is just a hypothesis, but it seems likely to me that's what happened. It would give a reason for everything that you described.

A better tent design will keep the fly away from the mesh more reliably, but this situation, if my scenario is true, could have been remedied by tightening and adjusting the fly after it was wet. Tent flys do stretch when wet so you will have to adjust them after the rain starts. This is a good tent and I'm not sure that returning it will solve your problem.
View More Details on The North Face Rock 32 Bx Tent: 3-Person 3-Season