Gear Question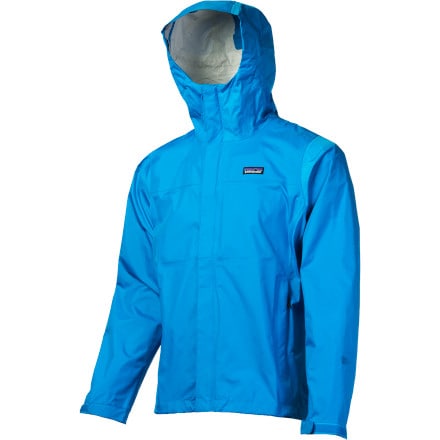 Posted on
I know this question has been asked before...
I know this question has been asked before so I'm sorry about this.. but I am really stuck.. I want to buy a jacket for my boyfriend and I really cannot decide between this and the rain shadow!! I have read that the zippers can be annoying on the rain shadow, but the hood is better than the torrentshell... What are the differences? Is the material different, more breathable in one than the other? Is the hood bigger in the Rain Shadow? Is one shorter than the other? Is there a zipper store for the hood in either of them? Any advice would be greatly appreciated!! Thanks!
Best Answer
Responded on
The materials used on both jackets are essentially the same - ripstop nylon, and both have Patagonia's 2.5-layer H2NO waterproof and breathable fabric, with a DWR (durable water repellent) finish. Both have hoods that roll up to stow (no zip). The fit is also similar.

Advantages of the Rainshadow:
- Lighter by 2.3 ounces (65.2g)
- Has DWR centre zipper (as opposed to the Torrentshell's internal/external storm flaps)
- Internal fabric has a raised pattern to enhance breathability and durability

Advantages of Torrentshell
- Cheaper by $60
- Stows in one of its zippered pockets

Basically the Rainshadow is slightly more technical, while the Torrentshell is a more basic rain jacket. It basically comes down to if you are willing to pay $60 extra for DWR zips and 2 ounces while sacrificing the stow away ability of the Torrentshell.

Hope this helps :)
Responded on
Thanks so much for the great answer... you finally cleared it up for me! I ended up going for the Torrentshell as I do like the storm flaps and he doesn't need anything too technical as it is really just a jacket to throw on when it gets wet...as it so often does here in Scotland! It looks lovely and I will get him to come and review it when I give it to him next week... thanks again!
View More Details on Patagonia Torrentshell Jacket - Men's