Gear Question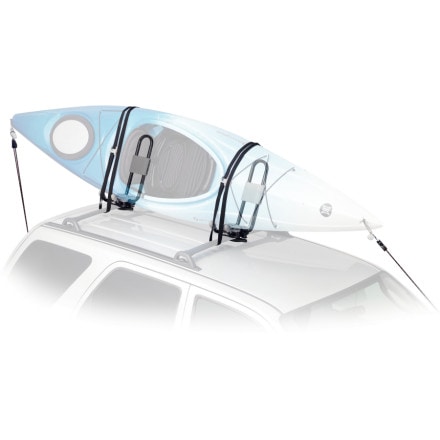 Posted on
I know that it says this fits factory...
I know that it says this fits factory crossbars, but will it fit on the wide Subaru factory crossbars?
Best Answer
Responded on
Yakima actually makes two different Hullraisers...the Hullraiser and the Hullraiser Aero. The Hullraiser Aero is made to work on any type of crossbar be it round, square, elliptical shaped, etc. due to it's Universal Mounting hardware. The Outbacks bars are elliptical but you should have no problems fitting the Hullraiser Aero on your Subaru. They will most definitely fit and work very well. However, the basic Hullraiser won't fit (will only fit on round or square bars). You will need the Hullraiser Aero.
Responded on
The Hullraiser Aero will fit MOST factory bars. Certain factory crossbars like those found on the Nissan XTerra or the Toyota FJ Cruiser may not fit because they are ridiculously oversized. Check Yakima's website (www.yakima.com) to be absolutely certain for your vehicle. But in my experience (I sell car racks), I've never seen a fit issue with Subaru factory crossbars as long as you have the Aero version.
Responded on
The hull raiser aero do not work well with the round bar you need to get the regular hullraiser for round bar. I have the Yakima round bar and had some hullraiser aeros and they do not hold well at all. They will slide back and fourth and the rubber grip underneath will come out allowing further movement during travel . I learned this first hand. I have since purchased the regular hullraiser mount to attach still not a super tight clamp down . The THULE bars and kayak mounts are much better. I have them on my second vehicle and no slippage issue and they hold tight.
View More Details on Yakima HullRaiser Aero w/Tie Downs