Gear Question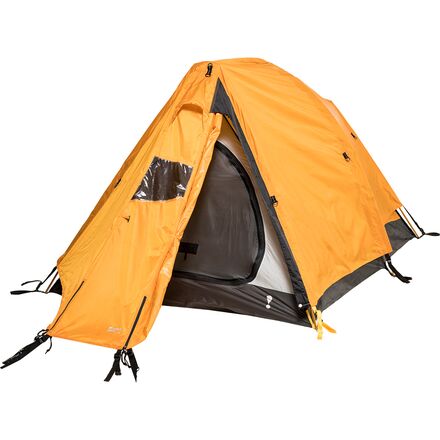 Posted on
I know a 4 season seems exstream in the...
I know a 4 season seems exstream in the summer in most places, but I do live at 10,000 ft in the rockies. It will dip down to lower 30s in summer and sometimes below freezing in summer/ winter. Think its still ok for my contitions up here Thanks John
Best Answer
Responded on
It depends on what you are using it for. Naturally it will be heavier so you will need to plan accordingly if you are backpacking. Normally they will not have the same amount of mesh and other materials that facilitate air flow and you will get more condensation on the inside as well. Just keep those ideas in mind when making your decision.
Responded on
This 4 season tent vents better than some of the other models. As Steve mentioned, this thing weighs almost 9 pounds so that is something to consider. I think it would work for you but there are compromises.
Responded on
I brought my Eureka! 4 season, this past summer, on a trip that seen over 85f for days on end. I just opened all the vents, and was more than comfortable. The only place I noticed it being an issue, was the vestibule, early in the morning, had a lot of condensation. But I was set up on grass, so that is to expected overnight.
View More Details on Eureka Alpenlite 2XT Tent: 2-Person 4-Season