Gear Question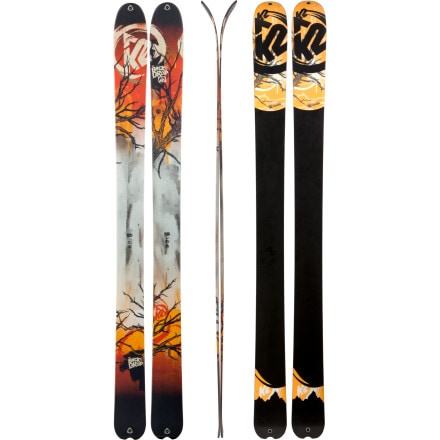 Posted on
I just purchased a pair of K2 BackDrop 174...
I just purchased a pair of K2 BackDrop 174 cm. What is the best skin to pair them with?
Responded on
Hey Thomas Laffont,

Thanks for the question. The skin you'll pick to accompany your new K2 BackDrop Skis will depend on what kind of skinning you do. The Black Diamond Ascension STS skins work very well with their adjustable tip loops and tail clip. They come in 3 different materials: Nylon (best grip/durability, heaviest); Mohair (lightest and best glide, not very grippy/durable) or a mix of the two (decent grip, glide, durability and weight). So, pick the material that fits what you need most and be sure to pick the width that at least covers the waist width of the ski. Size off of the tip if more skin coverage is needed on the base of the ski.
Responded on
I use the K2 Trim To Fit skins on my K2 Backdrops and I love them. They are a mohair blend and do a decent job gliding and gripping. They are not quite as grippy as the Black Diamond Ascensions, but they glide better.
View More Details on K2 BackDrop Ski