Gear Question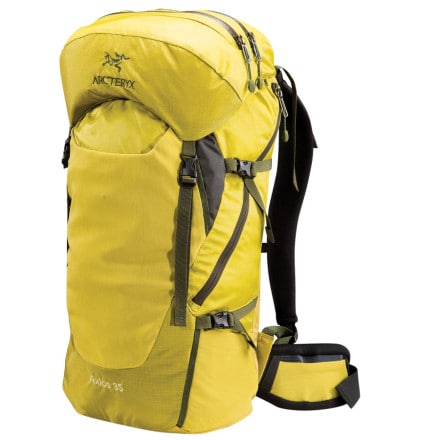 Posted on
I just got this pack yesterday so I haven't...
I just got this pack yesterday so I haven't used it yet, but the bladder sleeve on the side seems kind of awkward from a balance perspective. It also looks a bit small. Does anyone have any experience with it, especially with full 100oz bladders?
Responded on
I've stuffed a 100oz reservoir in my Axios 35 and it fits but is tight. The side pocket may seem awkward at first, but it's so much easier to get it in and out for refill than having it wedged between the load and the frame. I haven't noticed it feeling un-balanced.
Responded on
I took this pack with me to Escalante this week and used to carry a 100oz Camelback bladder. It fit tightly for sure, but i like that the tightness kept the bladder upright and didn't let it fold over on itself. As far as balance goes, when I first put the pack on, I thought it felt pretty weird, but as soon as I adjusted the shoulder straps and hip belt to account for the side weight, it felt perfect. I also have to say that the fabric (even though it is lightweight)was totally bomber and wasn't phased when I was dragging it through narrow sandstone slot canyons.
Responded on
Adding on to what has already been said, the sleeve is small for a 100 oz Platypus (and with the insulation jacket on for the Platypus, there is no way you're gonna get it in); so I just keep the Platypus standing in the bag in the centre outside the bladder sleeve which surprisingly even with nothing else to hold it in position, remains pretty much there.
View More Details on Arc'teryx Axios Backpack 35 - Men's - 2136-2258cu in