Gear Question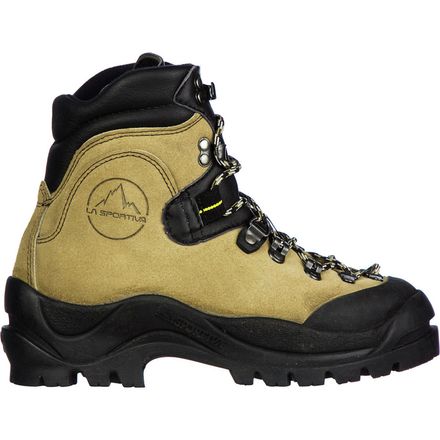 Posted on
I just got a pair of these (brand new) at...
I just got a pair of these (brand new) at a garage sale for 20$, such a steal!! I'm just wondering if these are appropriate for non-winter conditions? ie New Zealand tramping in the summer and fall with a hefty pack?

Thanks
Responded on
New Zealand tramping in the summer? As in the "Great Walks"? Do yourself and the environment a favor and wear trail runners -- ie Salomon Wings :) This is a great boot but not appropriate for the typical NZ summer tramps. It weighs in at about 4 lbs/pair (Remember the old adage that one lb on the foot = FIVE lbs on the back.) and it is gore-tex lined! "Support" comes from the your skeleton and musculature! Sneakers are fine for the classic NZ tramps. Enjoy!
Responded on
While I think that most people would prefer something a bit more supportive and durable than trail-runners while trekking with a heavy pack through varied terrain, a boot intended for mountaineering that weighs in at over 4 lb./pair is almost certainly going to be much more than you need or want for your intended use. I'd recommend a solid traditional backpacking boot like the Asolo TPS 520, or perhaps something more light-weight and comfortable like the Asolo Stynger, depending on the ruggedness of the terrain and your desired service time (the TPS will typically last longer than the Stynger due to its more hardy materials). However, since your boots are top-quality and an utter steal for $20, it'd be a shame not to at least give them a shot during some practice runs under conditions similar to those you'll be experiencing on your trip. If you find them too rigid, hot, and heavy - this is quite likely to happen - you can always get something lighter, eh?

In response to the last reviewer's comment on the environmental impact of wearing heavy boots on trails: Though it seems counterintuitive, studies have demonstrated that boots with rugged heavy-lugged outsoles do not cause any more trail damage than flat-bottomed shoes. At least so I've read.

Cheers!
View More Details on La Sportiva Makalu Mountaineering Boot - Women's