Gear Question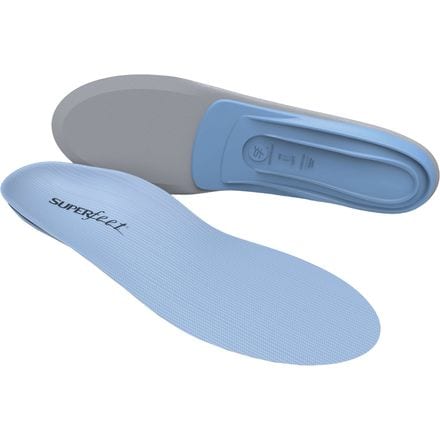 Posted on
I have used the blue for sometime now and...
I have used the blue for sometime now and am considering giving the green a shot. I have quite flat feet (but am more than comfortable wearing my blues) and was wondering if anyone knew the actual difference of the rise of the arch in the green vs. blue. Thanks
Responded on
Hi Michael, I don't know the answer to your question but wanted to provide some info on my experiences... I was in Walmart and tried out the Dr. Scholl's custom footmapping computer thing only to find out that my foot arches were not what I thought they were (I had one foot suggesting a different # then the other!). I purchased the suggested number and have relieved lots of back and foot pain... Thought it was a gimmick but was pleasantly surprised...might give it a try...
Best Answer
Responded on
I use the blues in my snowboard boots because I also do not have high arches. I decided this past winter to give the greens a shot, and while they were quite comfortable, the arch is a little higher because there is also a slightly higher heel cup. I wound up switching back to the blues because they compromised the heel retention system in my boot and my foot slid up more. So, while I would recommend the greens for high-impact activities for some people, keep in mind that they do take up more room in the heel than the blues. And if you have flat feet, I would stick to the blues.
Responded on
I also have very flat feet. You will want to stick with the blues. The green insoles have a higher arch and will likely cause discomfort. Superfeet blue insoles are made for flat feet to medium arches.
View More Details on Superfeet Trim-To-Fit Blue Insole