Gear Question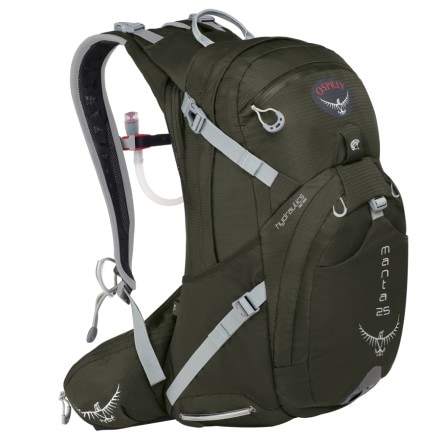 I have two questions.

1) I'm 5'11" with...
Member since
Posted on
I have two questions.

1) I'm 5'11" with an 18" torso and ~33" waist. It seems I'm kind of on the border for sizing between the s/m and the m/l. Should I go with the s/m or m/l even though the m/l is for 19+" torso? I'd like to have the full 25L capacity if possible, but of course I want it to fit properly as well.

2) Is the 25L capacity legit? Some are say it is much smaller than that. Just wondering what you guys think.
Member since
Responded on
1. I ended up buying the S/M and it fit perfectly.

2. The 22L of the S/M seems about right. I have a 19L and I can tell there is a little size difference, but it isn't much. The capacity is a little odd due to the frame bending into the main body of the pack. It is a convex shape internally so you have a wide space at the bottom, narrow in the middle, and wide again at the top in the main body.
View More Details on Osprey Packs Manta 25 Hydration Pack - 1300-1500cu in