Gear Question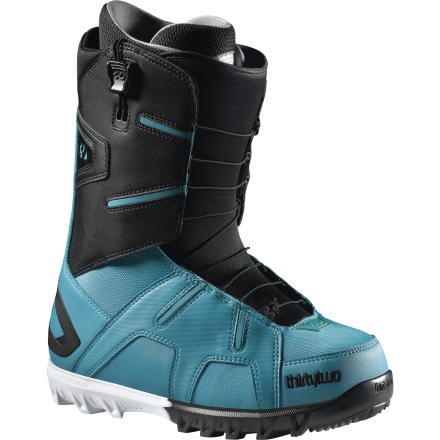 Posted on
I have three questions:
1) How is the...
I have three questions:
1) How is the lacing system? It seems like the laces aren't very big around and don't look very strong/tough.
2) Is it comfortable having the pull handles tucked behind the tongue?
3) Do the lace locks stay tight? They look kind of cheap.
Responded on
these are vary solid boots the laces are vary strong and dont normally break they are vary strong and will last just as long as any other standard lace boots. The laces are fine i have these are they are awesome and all 32 boots come with a custom heat moldable liner sooooo 32 makes the best boots for the money out their.
Responded on
I agree with Ben,
1) I have rode this model for over 45 days and the laces are still in tact. Also 32 has pretty good customer service, a friend of mine had one of his laces look like it was about to tear and they sent him a pair in 2 days.
2) Yes, I put my pull handles right behind the tongue, and I have never experienced any pain in 45+ days of riding.
3) Yes, tighter than my 32 ultralights with laces.
View More Details on ThirtyTwo Lashed Fast Track Snowboard Boot - Men's