Gear Question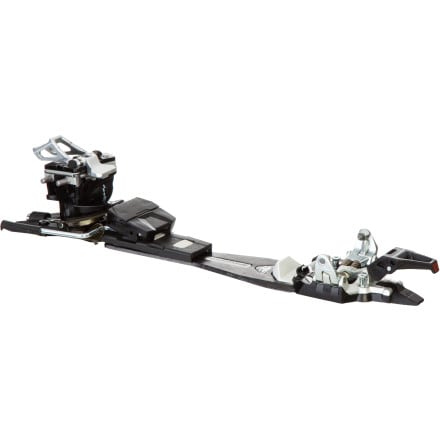 Posted on
I have these sweet bindings with BD amperage...
I have these sweet bindings with BD amperage 185 mounted +2.5cm. Also i use Dalbello Virus Tour boots. Setup is very light. Great downhill and uphill perfomance. 20 days on them and no issues. Can anyone tell, what's best and safest way to ski in full locked toe mode or in middle position? Has it DIN equivalent? Hoji and Andreas Fransson ski in "full lock" position. I had bad acl injury in past... Afraid of breaking bindings when charge hard, but afraid of pre-release also. What's better of 2 evils? Thx
Best Answer
Responded on
This has a din range of 5-12 and should be adjustable on the back tower. The way to ski them depends on what you're doing. If you're going slow and loosing a ski/pre=releasing wouldn't result in a life/limb threatening injury, then ski with it in the middle position. If loosing a ski = horrible fall, or consequences greater than ripping your ACL or entire knee again, ski in full lock mode - also known as tour mode. When the ski is in tour mode and the heel is clicked in, it does change the din/way the ski releases, if it does, so also keep that in mind. All about the terrain and what you're doing.
Responded on
I couldn't agree more. Knanier's answer is pretty succinct. i used these bindings mounted on a pair of Rossi S7's as my daily ski of choice in La Grave, France for the entire season. if things got serious, i'd go to full lock, but usually i'd just keep in in the middle. life vs. knee??? i'd rather ski tomorrow. choose wisely and have a great winter
View More Details on Dynafit TLT Radical FT Binding