Gear Question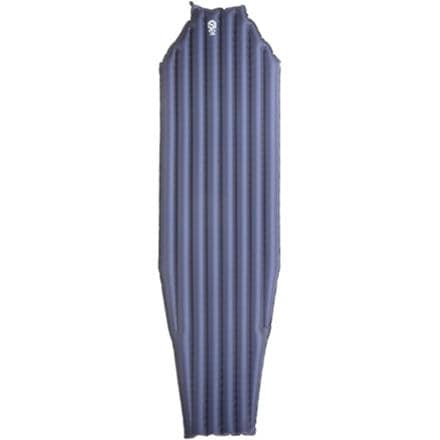 Posted on
I have the insulated air core sleeping pad...
I have the insulated air core sleeping pad by BA and love it. It is rated down to 15 deg. So, does anyone know what temp this pad is rated too, and does it really make that much of a difference compared to the insulated air core?
Best Answer
Responded on
Temperature ratings on pads is an unproven science. The best way to determine the insulative qualities of a mattress is through R-Value. Insulation rather than a temperature rating is the only true method of determining a pads ability to keep the cold from making it to your body. Temperature ratings on pads is a misnomer because it gives people the false impression that I'm going to be warm at 15 degrees (for instance) if I use this pad. The reality is if you have a 30 degree sleeping bag, a 15 degree pad isn't going to keep you warm...

The biggest problem I have with temperature ratings on pads is that there is no conclusive science to back it up. It's a best guess estimate. It's the same idea as a sleeping bag company putting a temperature rating on a bag based on the weight of fill inside. Most know this is bogus...

I would suspect this pad has around a 5 R-Value which is more than adequate for sleeping in cold conditions if you have the right sleeping bag. Obviously this is the most important consideration if you want to stay warm.

The combination of foam and Primaloft insulation gives this pad adequate insulation for most winter trips. The biggest disadvantage to this pad, I can see, is it's weight. However if R-Value is the most important item on your list of needs for a pad, this isn't a bad option. At roughly a 1/2 lb. difference for an increase of 1 R-Value when comparing the Insulated Air Core vs. the Dual Core doesn't seem to be a great trade-off.

My only reason for writing this was to let the user know that a temperature rating is a poor way of determining the kind of pad you need. It's not like a sleeping bag. It can be really confusing and everyone needs to understand these numbers so they are truly prepared and are not caught with the wrong product in bad conditions...
Responded on
Brent,

Big Agnes gives this pad an R-value rating of 5, and an estimated temperature range of 0F. If you find the Insualted Air Core works well for you down to 15 degrees, you can probably trust the 0F rating for this pad.

More importantly, if you want to extend the range of your current Insualted Air Core Pad, you can combine with a closed-cell foam pad underneath to get more mileage. Experiment a bit with the closed-cell and IAC and sleeping bag to determine how cold you can go with that set up. Most people find combing an IAC and closed cell foam pad can handle most winter camping conditions.

Hope this helps!
Responded on
Both these people are right - Jason has the science right and the whole temperature thing really is BS science at best. Sorta like sleeping bags. However, common sense would make this bag a good choice if you want to use it at 0 degrees. Furthermore, Steve's solution to use a closed cell foam pad has been used quite often by many people (including myself) and it works perfectly and is quite cost effective. Good luck on making your choice. Also - lets all keep in mind that Jason (Thermarest rep or not) never even mentions this in answering your question. Kuddos.
View More Details on Big Agnes Dual Core Sleeping Pad - Mummy