Gear Question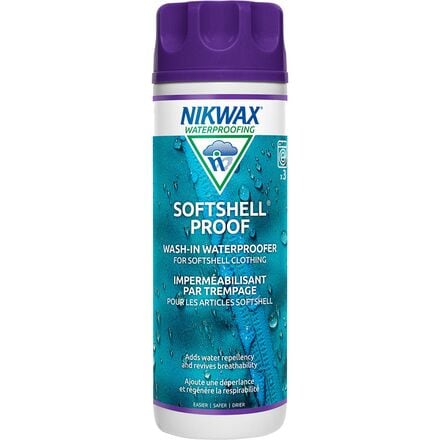 Posted on
I have the Stoic Tour Softshell pant and...
I have the Stoic Tour Softshell pant and would like to treat them. They have a soft fabric lining (not exactly fleece, but some soft material for light insulation)and I have read that the interior fabric shouldn't be treated with this Softshell Proof. Is this true? Should they be washed with the Tech Wash and then treated with the spray on Softshell Proof?
Responded on
I don't think the wash in stuff will kill the interior; it'll probably just make it a little less breathable. I use the spray on stuff....Softshell or TX because I think it works better, IMHO. Good luck!
Best Answer
Responded on
Hi Eric!
Softshell proof is a great choice for your pants. As to whether to use the spray-on or the wash-in... I only recommend the spray-on product if the garment has a liner that is intended to wick sweat (such as a running shirt with a hanging mesh liner). I use the wash-in treatment for all my softshells as well (which I LIVE in). That said, you should ALWAYS use Tech Wash before treating garments, as the proofers will not adhere well to dirty fabric. Please let me know if there is any other information I can provide. As always, feel free to call us at (800)563-3057 with questions. Thanks for your question!

Stay Dry!
Responded on
I use the "Nikwax Softshell Proof Wash In" on a softshell jacket and it become rain proof. and I dont have a problem of wicking sweat on the trails
View More Details on Nikwax Softshell Proof Wash In