Gear Question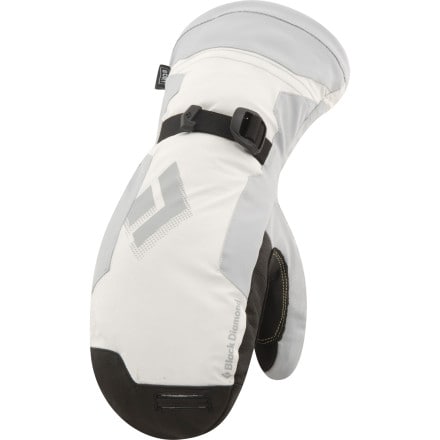 Posted on
I have the Black Diamond Mitt and wore...
I have the Black Diamond Mitt and wore them skiing for the first time this year (2012) in -15 conditions. They were great apart from having a trigger finger liner, this defeats the whole point of having a mitt. My finger was freezing whilst the others were all toasty. I had to eventually squeeze my 'trigger finger' into the main finger department to keep it from freezing.

I get extremely cold fingers and toes to the point of tears and it feels like are being sawn off. I have to always use handwarmers.

Can you get full mitt liners that are as warm as Black Diamond Mercury Mitt 2011 so I can replace the liner?

Any other suggestions welcome too.
Responded on
Wow, it sounds like you get really cold fingers - I feel your pain! As far as I'm aware, all the BD liners (including the Absolute Mitt, which is the warmest one BD makes) have an articulated index finger. You may want to try the OR Alti Mitt, which is arguably the warmest mitten out there and is rated down to -40°F.

You're probably aware of this already, but it helps a lot to keep your hands below your heart, keep your arms moving, and to pulse your hands (in a fist or when you're gripping a ski pole) for a few minutes to stimulate circulation. On really cold days (and -15°F would qualify) I carry a small thermos with me and find that an occasional few sips of hot tea really helps warm my core, which in turn warms my extremities better.

Hope this helps!
Responded on
I know on the newer BD liners for these mittens they are made so the index finger area can be comfortably bypassed so that you can have all your fingers toasty together
View More Details on Black Diamond Mercury Mitten - Women's