Gear Question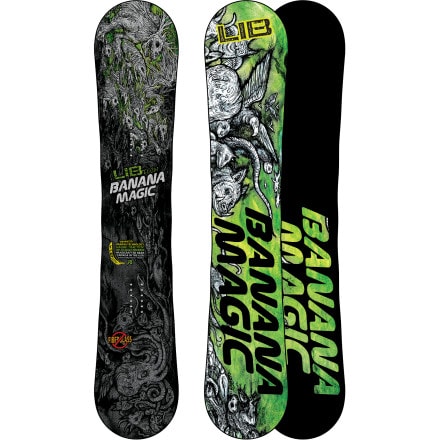 Posted on
I have found mixed reviews on how this...
I have found mixed reviews on how this board handles in power. I am sure it is fantastic on the steep. What about the more mellow fields? I am 5' 9" and 190-200lbs looking at getting the 160. I am looking at the Banana Magic 160, T Rice Pro HP 161.5 or the K2 turbo dream and am going to get one before they all disapear. I am an all mountain freestyle rider. Any suggestions?
Responded on
Snop509304,

you and I are about the same size. I'm 5'8.5" and about 185lbs. I ride a 61 banana magic.(I tend to like bigger boards for everything, plus bigger boards help you float better in pow. I owned the 2012 T Rice 157.5 and didn't really like it. it's pretty stiff and the rocker on it is very minimal plus i feel like that board is made for someone with a size 12 boot. it was a bit too wide for me and clumsy, i'm no Travis Rice even on my best day so you can prob say I'm unable to handle a real board like the TRice.

I like loose-feeling boards (long time ex skater so I like that skateboard feel.) so for me the NanaMagic was perfect for everything and everyday.

PS:I've been ridin' for over 20 yrs, too old and fat to ride the park these days. I ride steeps, trees, pretty much the entire mountain is my natural park. I LOVE my NanaMagic! wouldn't leave home without it!

Responded on
I love this board for its diversity, it does handle pow really well, great edge hold, powerful pop and stiff enough to charge crud snow. but it does handle like a fully rockered board, which can be squirrely on hard snow. The T.Rice could be a better option for you, its stable and has great edge hold without feeling like the board is in charge. Its a great all mountain free style board.
View More Details on Lib Technologies Banana Magic BTX Snowboard