Gear Question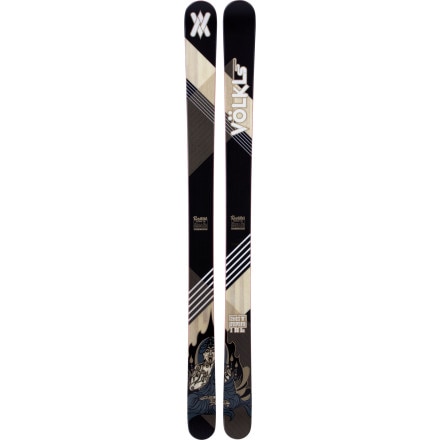 I have been skiing on the mantra (pre-tip...
Member since
Posted on
I have been skiing on the mantra (pre-tip rocker) and am planning on getting a new pair of something this year. Looking at the mantra again or the gotoma. I ski west about 15 days a year and enjoy steaps, crud and bumps. I am 47 and consider myself an aggressive skier (skies Corbets Coulier last year). Any thought between the two ski's?
Member since
Responded on
Hey matp48265,

Thanks for the question. For your particular situation, it depends on whether you'll use these skis near your home area as it sounds like you make a yearly trip out West to ski. If you will be using these skis somewhere like the Northeast or similar, go with the Mantra as it will be well suited for both Eastern and Western skiing. If you will just be doing your skiing out West, go with the Gotama as there's no need to hold back the width of the ski if you are only skiing in the West and there is a noticeable float difference between the two skis.
Member since
Responded on
In Utah, this is my "all mountain" ski. For your out west trips, this is a great ski that covers the whole mountain and will handle any western style snow well. I wouldn't trade this ski for anything else out here. If you're skiing this back east or in the midwest, it will probably feel pretty overkill on runs that aren't as steep and have the midwest downhill hockey style snow. I used to ski a 90mm waist shaped ski in Wisconsin and that was even way overkill for that snow/hardpack/ice, so you might want to go with something more narrow if you can only pick one. The Mantra will definitely be a better in between ski, but the Gotama would totally slay it at a place like Jackson.
View More Details on Volkl Gotama Ski