Gear Question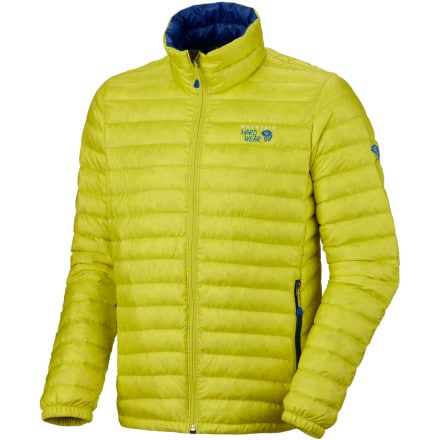 Posted on
I have been looking at down sweaters, a...
I have been looking at down sweaters, a lot, and have it narrowed to the medium size Nitrous and the Rab Microlight. Have both here now and trying to decide pro's/con's between the two. Anyone have any experience here or insight?
Basically want a Fall down sweater and light winter jacket that can also been worn as a base for winter, ie, insulation for cold ice climbing, skiing, etc.
Like, maybe love, the fit of Nitrous and the soft feel of material. Loft feels a little less than Rab, both 800 fill, and maybe just less substantial overall? Really like the cut of the MH but it does lack a chest pocket and is a little longer cut than Rab. Rab cut is shorter, ok in torso, but funny feeling at bottom as I dislike elastic hems and it seems to ride up and do the pear thing. They are both nice and wondering if anyone had opinions? Thanks.
Best Answer
Responded on
I think the Rab is actually stuffed with 750 down, weighs a bit more and like you mention, is shorter. I'm a big fan of a longer cut down sweater, especially if they have cord lock hems, which for me would be a big plus and an advantage over the Rab Microlight jacket. I like Rab stuff, but in this case, i think I would go for the best fit, longer cut and hem drawcords. Also, make sure you look at the seal around the neck and wrists. Hope it helps, Jake.
Responded on
Hey Jake, depends on your size as well, I'm 6'3" 190( i wear large), MH stuff in my opinion is one of the best fitting lines for lean athletic builds, have tried several rab stuff and like the stuff but cant ever get any of there stuff to fit like some US brands. I have last years model, and only complaint I have is cuffs don't seal tight around the wrists, but it looks like they might have fixed that. Between the two I definitely recommend the MH, its been awesome for me.
View More Details on Mountain Hardwear Nitrous Down Jacket - Men's