Gear Question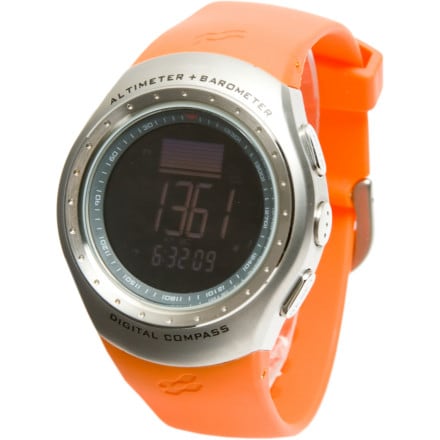 Posted on
I have been looking around for a while now...
I have been looking around for a while now for a watch I can take hiking (mainly need time, compass) as I often go alone. But there seem to be none for women! Only the soonto but it got bad reviews because of its weak band. I am looking for one which isn't going to 'take over' my wrist and sits there heavily...any suggestions?
Responded on
I got the Suunto Lumi, and I don't see what anyone would be complaining about. I'm a man, and at first I thought, "Ladies watch? Naaa... don't think so". I'm very picky about watches and have a small wrists for my size. But I thought back to all the watches I have bought in the past that were not advertised as "Ladies" but instead "3/4 face". Just an advertising ploy to get men who want a smaller watch to buy one without the stigma of it being "meant for women". So I went ahead and bought it at a very good price. It has lots of cool outdoor features, like altimeter, barometer, compass, thermometer, storm alarm, sunrise/sunset, but it doesn't look geeky: it's very understated, and wouldn't be out of place in a chic restaurant. I've been wearing it on my wrist for a couple of weeks, and have gotten a few compliments. The band doesn't seem weak, and there's a whole accessory kit that comes with it to allow you to remake it as a pendant.
Responded on
I LOVE my Lumi too. The band is screwed in with a metal screw, I can't see how it could be weak. However I hate wearing a watch especially in Winter when wearing lots of layers and prefer to wear it around my neck (It comes with a conversion kit) I even have it hanging 'upside' down so I don't have to flip it when looking down at it. Also comes with a protective cover that you can attach to a biner. Best watch out there in my opinion.
View More Details on Origo Granite Peak Series Altimeter Watch