Gear Question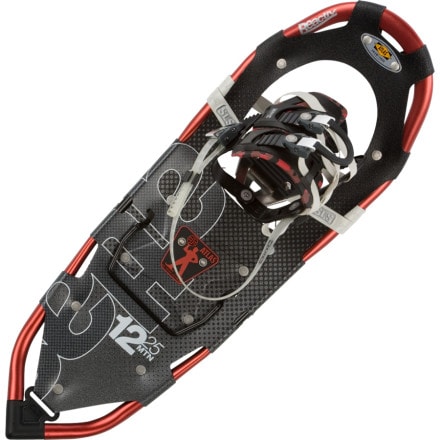 I have been doing research on these, and...
Member since
Posted on
I have been doing research on these, and the only complaint i consistently found was that the pointed tail kicks snow up onto your back and butt. Does anybody have any expierence with this and how it could be avoided?
Member since
Best Answer
Responded on
As a long time Atlas wearer, all I can say is yes - their design lifts snow. What to do? Wear appropriate clothing ...
Member since
Responded on
Yes it can be an issue but not one that will be noticed very often. You have to be in the right conditions for the snow to slump onto the deck and come back up which is rare. The advantage of having the snow shoe spring back up far outweighs the rare/occasional snow being thrown up.
Member since
Responded on
The shoes definitely will kick up snow. Basically every time you are out. Unless you are wearing clothing that will allow loose snow to "stick", it should not be an issue. I would guess that if you were wearing fleece or something similar, the snow may be able to build up. For me, it has just been a small inconvenience. You need to make sure your top is overlapping your bottom, or the flying snow will fall down your butt crack. Besides, it looks like your moving really fast when you've got a big "rooster tail" behind you. I'm not willing to say these are the best snowshoes ever, but I will say, don't let the flying snow discourage you.
View More Details on Atlas 12 Series Snowshoe