Gear Question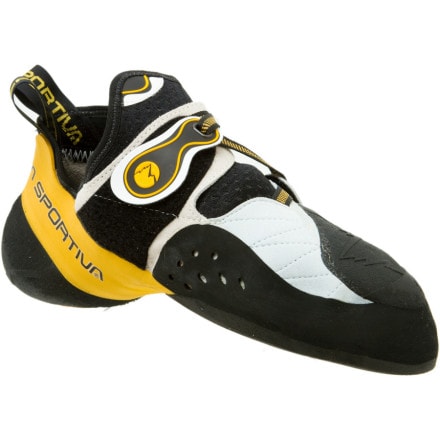 Posted on
I have been deciding between the La...
I have been deciding between the La Sportiva Katana Lace Vibram XS Edge and the Solutions ... looking at the reviews between the two and havent heard too much about climbing longer routes or multi-pitching with the Solutions and am wondering if there is any input on them in that area. That said ... looking at the photos why out of all the things you could edge on, use a bolt?!
Best Answer
Responded on
These are not multipitch shoes. If worn correctly these should be on/off shoes for hard bouldering and sport routes. They have the fast and easy closing device for a reason. The first time you wear these you will want to cut off all your toes. But they stretch between a half and full size. Buy them as small as you can fit into. They are truly the ultimate performance shoe if worn small. If you want an all day/multipitch shoe get the katana. If you want the best bouldering shoe money can buy, get these.
View More Details on La Sportiva Solution Vibram XS Grip2 Climbing Shoe