Gear Question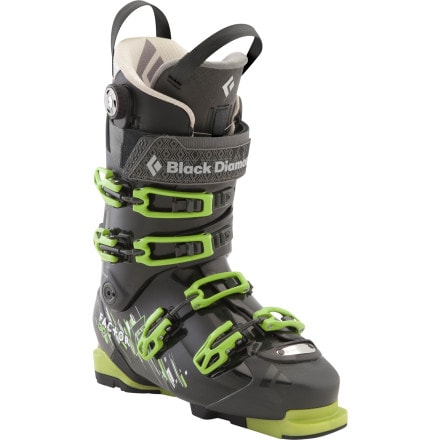 Posted on
I have a wide foot, I tried the Black...
I have a wide foot, I tried the Black Diamond Quadrants (29.5) it fits my feet quite well, I wonder hows the fit of the Factor 130 compared to the Quadrants? That info would really help me decide which one to get

Thanks
Responded on
The factor is wider. Both come with moldable thermo liners, so going through the process of getting them heated up and fitted is going to give you the best result. The factor is going to be stiffer and have more downhill performance, and the quadrants will be lighter and have more uphill performance.

Both are great boots. Enjoy.
Responded on
but do be very aware that the quadrants have a touring specific sole! you don't wanna ware the quadrants with your "normal" alpine bindings! you will be putting your self at risk for injury because the binding won't give you consistent release (and sometimes none) with those soles.
Responded on
I am going to have to disagree with the previous answer on which boot is wider. The Quadrant definitely has a much higher volume forefoot. Not only are both boots designed for different purposes but are designed around different lasts as well.

If your foot fits well in the quadrant it will likely not fit well in the factor. I have the opposite problem with a low volume forefoot and the factors fit well but the quadrants have way too much room.

Hope this helps. Try them both on and decide for yourself as only you will be able to decide if it fits or not.
View More Details on Black Diamond Factor 130 Alpine Touring Boot - Men's