Gear Question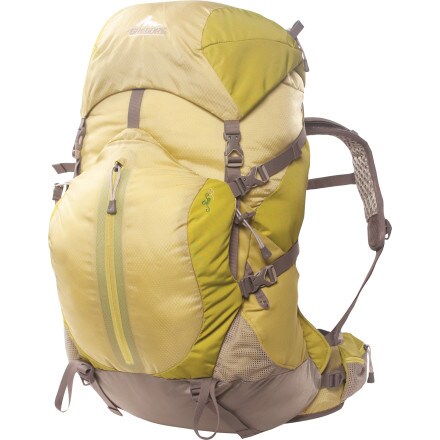 Posted on
I have a short torso but large hips. I...
I have a short torso but large hips. I need an extra small or small size for the torso measurement, but an XL size for the belt. Product info indicates "3 waistbelt size adjustment options," but doesn't say how far it can be adjusted. Does anyone know? I like the Gregory but may have to go with a Granite Gear to be able to get a pack that fits 15.5" torso and 40'+ hips.
Responded on
Hi! I'm buying this pack as soon as I have the funds and I too have discovered that every Medium women's pack out there (I just visited 3 stores yesterday for this purpose) sits WAAAY too high on me and just isn't comfortable. I measured at about 18.5, so after abandoning the Medium torso lengths I started focusing on short torso lengths.

I tried on the Gregory Jade 50 and it was the most comfortable thing I've had on my back, ever (and I have an new Osprey Aura 50 at home - must sell as it's a Medium). I need to lose some weight before our A.T. hike next spring, but currently my waist is 34-35 and my hips are easily 42", perhaps wider, but the Medium setting on the hipbelt felt just plain great. I know your torso is shorter but I would advise you to get to a store where you can try this, because I'm guessing you won't be disappointed.
Responded on
hi there! well i did extensive research to find just the right back pack as i can not afford to make any mistakes. I am only 5'3 and have 40+ hips and I ended up with this Gregory Jade 50 and while i havnt had the opportunity to get field use out of it yet, ive tried wearing it around the house and it feels great! Definitely recommend~
View More Details on Gregory Jade 50 Backpack - Women's - 2807-3417cu in