Gear Question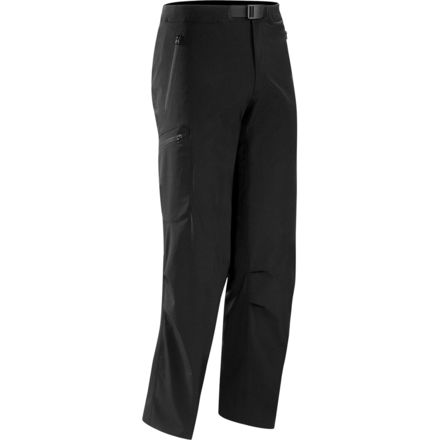 Posted on
I have a pair of these pants and absolutely...
I have a pair of these pants and absolutely love them. I live in Santaquin, Utah does anyone know of a place locally or otherwise to send a pant like these to be altered? Mine are a couple inches too long. Thanks
Responded on
Arc'teryx customer service referred me to a company called Rainy Pass (rainypass.com) in Seattle - they do alterations and warranty service for a lot of the outdoor gear makers. I have the same issue - need a shorter length. Rainy Pass said the alteration would run $80-$110.
Responded on
You should be able to get it altered professionally for $10-20. It'd be sewn rather than welded/laminated and you'd lose the drawstring at the ankles. Looks like there are a handful of places within 15 miles of Santaquin- any tailor or alteration shop could handle it just fine.

Otherwise, you'll be paying $100 at Rainy Pass. I hear that Rainy Pass does good work, but personally there's no way I'm spending $100 to have a pair of $150 pants altered.
Responded on
Anyone can do an alteration to a non-seam-sealed nylon pant. Should run you like $5-10 bucks at most for length. $10 to let out the waste (if extra fabric allows, but the nylon will have tiny micro holes if you let it out). And under $20 to make the pants more slim. I'm basing this btw on big city pricing, it's probably cheaper in smaller towns. The only time I'd be hesitant to have alterations done, is on a seam-sealed pant.
View More Details on Arc'teryx Gamma LT Softshell Pant - Men's