Gear Question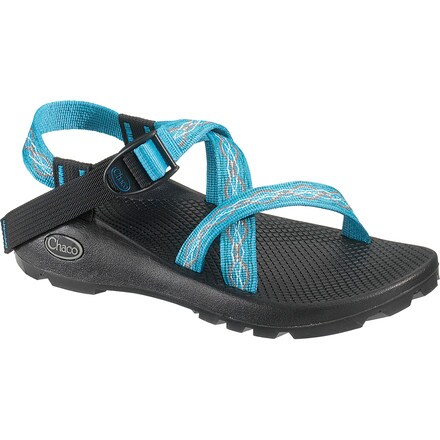 Posted on
I have a pair of Chacos that I love, though...
I have a pair of Chacos that I love, though I wonder if they get compressed and sort of "dead" feeling, sole is fine, just feel as forgiving. Any thoughts out there?
Responded on
I'm on my second pair of the flip-flop version of the Chaco's, which I believe have the same basic sole technology. My first pair lasted three years of near constant use in the summer, and indoor use as slippers in the winter. I can confidently report that they never get a "dead" feeling in the sole like other cheaper sandals that get compressed. They finally kicked the bucket because the strap frayed and broke, otherwise they would still be on my feet. They are great soles for sure, and their price is good when you consider how long they last compared to cheaper foam-based flip-flops.
Responded on
The whole idea behind the Chaco midsole is that it does not "compress", "pack out" , "Flatten like a piece of bubble gum in the street".

Polyurethane is the mid sole material, which is used as a mid sole in high end backpacking boots, Poly keeps is hardness (durometer), thus keeping the same arch support and impact resistance for years after year. Thats why we can Re-web and re-sole the z sandals, cause 90% of the time it is the sole and the webbing that wears thin.

Ethylene- Vinyl acetate or better known as EVA is the foam most all shoe and sandal midsoles are made from. EVA has great initial cushion, is cheap, and is very light, but it has millions of tiny air bubbles that will pop over time and lose its thickness and cushion. Thats why you will see the imprint of your foot on cheap foam sandals. Some people think this is neat, and that their sandals are now comfortable and "broken in," but you should consider that the foot print that has been made is now 100% different from when you bought the shoe.... You have probably 50-90% less cushion from when you bought it, the straps are way looser due to the thinner footbed, the arch support and shape of the footbed is now changed, and it looks like a dirty paw print...

I love EVA, probably half of my shoes use EVA, but that is not the idea of Chaco. People need to trust that their chacos are not going to die in the middle of the backcountry, from history and experience people expect to get years out of their Chacos. At Chaco we do everything we can to ensure that we are satisfying our customers. I guarantee that you can not find another shoe that has more photos of it "in use" floating around the internet. Maybe chaco people just like to take photos of their feet, I don't know..
View More Details on Chaco Z/1 Unaweep Sandal - Women's