Gear Question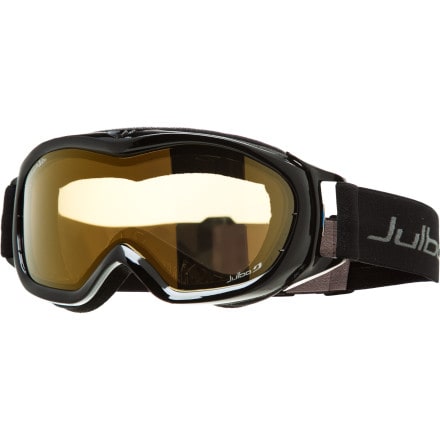 Posted on
I have a goggle fit issue that weighs heavy...
I have a goggle fit issue that weighs heavy on my mind.
I wear medium size eyeglasses (5-1/2 in hinge to hinge tip, lenses 1-5/8 in high) and am looking for a right size goggle frame.
Hi,
Could anyone, please, measure the width of the face hugging foam ?window? in its widest point on this Julbo goggle? Also, what is the width of this goggle in its widest area EXcluding all the swinging gizmos holding the strap? This will help me figure out it my glasses will fit in. I don't mind having the glasses frame temple arms being pushed in by the foam on both sides.
Thanks

Responded on
It is a med to small frame..not very suitable for glasses imo.5" foam to foam. Another 3/4 inch of swish there max. 2+ on the height at the lens. They do make a bigger framed version which would work. Try the Julbo Orbiter.
View More Details on Julbo Revolution Goggle - Zebra Photochromic