Gear Question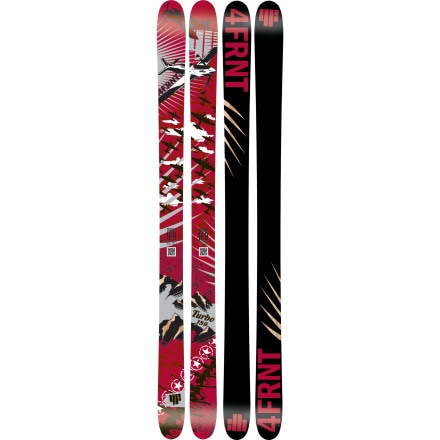 Posted on
I had a quick question about these skis....
I had a quick question about these skis. I am from the North East and I am looking for a new pair of skis. I was leaning a toward these turbos because I do take trips out west and I heard they are decent on groomers. I am a former racer and have become more of an all mountain skier since I am done racing but I still love to charge my groomers when I can. I was out at Steamboat early this year for some decent spring skiing and I tried out the K2 Fujas. I liked them but I was not in love. I was wondering if these ride similar to the Fujas? I want something that will charge well and hold an edge on groomers and I also want to be able to take these on some back country and tree runs in the North East. Any help is much appreciated!
Best Answer
Responded on
Hey Kud,

If you are a former racer I think you'll prefer these to the Fujas. Similar dimensions, but less rocker (it's nearly zero) and MUCH stiffer. I don't love the Fujas (thought I often recommend them to intermediate skiers looking for an all-mountain option out west b/c they are a softer flex and they can do it all pretty well). The turbos are probably my favorite all-around ski and the only drawback to me is that they aren't suited for people who don't want to drive the shovel like a race ski. That being said, the feel will vary with the mounting point and I've got mine pretty far back since I only go forward. I'm sure they would suit the jibby crowd if you mounted them center.

What did you NOT like about the Fujas? Maybe I can provide a better answer as to whether you'll like these based on that.
View More Details on 4FRNT Skis Turbo Ski