Gear Question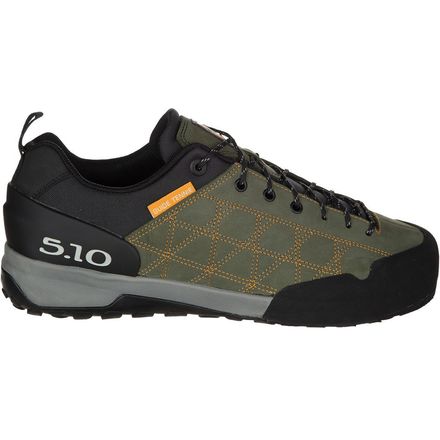 Posted on
I had a pair of Guide Almighties a few...
I had a pair of Guide Almighties a few years ago, i liked the shoe but the sole really marked up the floor. They would leave scuff marks and if wet, a black residue. Any idea of this is still the case? These had the c4 sole as well.
Responded on
I've had no problems with these Five ten Guide approach shoes marking up the floors. I've had mine for a year or two, can't remember. I bought them when they were in their 2nd iteration. I love them for basic climbing, but also as a work shoe. I'm a project manager and go up on pitched roofs, climb trees, and climb multistage scaffolding to inspect, direct, etc in my work world, and these are just awesome. At home I have white Travertine marble flooring in the entries & exits, and the kitchen and bathrooms, and light oak flooring in my office. The house also has pale gray carpet, and I have never had a bit of problem with marks on any of the floor coverings.
View More Details on Five Ten Guide Tennie Approach Shoe - Men's