Gear Question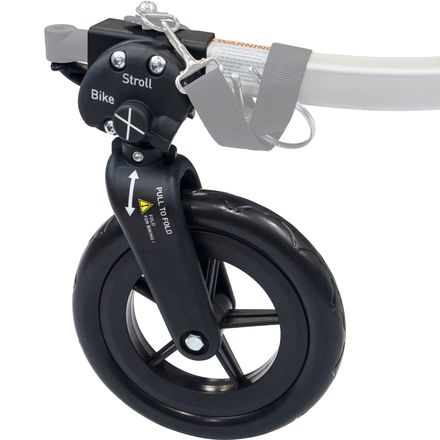 Posted on
I found one review that the whell drops...
I found one review that the whell drops while in bike mode. Is this true? Does it have this or other problems? I wanted to use it for power walks.
Responded on
I have read the same review, but I'm sure there would be some way to keep the wheel from doing this if it happens to be a problem with your particular kit. I'm thinking about getting this stroller kit to use as an "all-purpose" jogger/stroller/trailer to use with my d'lite stroller, and if I have the same problem as the reviewer, I'll jerryrig something to make it work. Maybe the reviewer installed it incorrectly since he had some trouble??? I'm not going to take one bad review as being "the way it is".
Responded on
It's most likely this individual simply did not tighten the screw enough when he locked it into the upward position. This is not a common complaint.

This kit also has a 2-year warranty, so if you find it to be defective it can be replaced.
View More Details on Burley Stroller Kit