Gear Question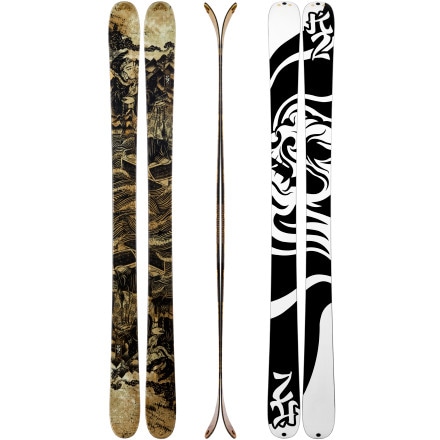 Posted on
I demoed the 179 here in New Zealand last...
I demoed the 179 here in New Zealand last week. The binding was mounted about 2cm forward of the traditional mount mark which seemed to ski really well. However I want to know where most people mount Kung Fujas.
I want to mount the 179 Kung Fujas with Marker Barons.
Responded on
I have the griffin schitzos on the fujas and i have found that 1cm back from centre (4) is where i have left the adjustment for all types of terrain. The forward settings caused them to occasionally dive into deeper powder. Though i haven't skied much park with them so you may want them further forward for that.
Best Answer
Responded on
Mounting your skis in the right position depends on what you want to do with the skis. I have found that mounting them 1 to 2cm's back from true center is right for me because I like to ride the mountain like a park, catching as much air as possible, riding through tight trees, making small aggressive turns through bumps, smearing high speed turns and ripping switch. Among a variety of other turns, techniques and snow conditions, this ski is able to excel at almost everything at the -2cm from dead center. Deep powder skiing is a bit more challenging when mounted here, so if you are concerned about that then grab the Marker Schizo's. The Schizo's are designed to allow you to change the position of your binding depending on snow conditions. Move them back for powder and forward for everything else.
View More Details on K2 Kung Fujas Ski