Gear Question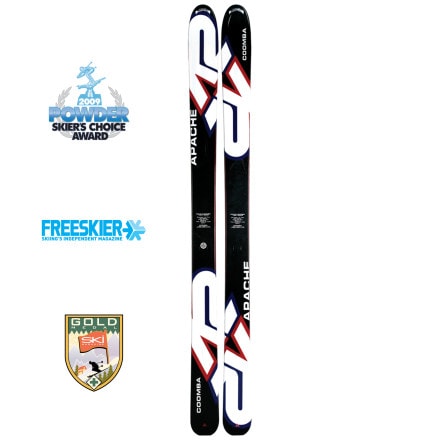 Posted on
I currently have a pair of the 08/09 Apache...
I currently have a pair of the 08/09 Apache Outlaw and am looking for something a little more "off-piste", looking at the Coomba and Obsethed. I am not normally a twin-tip skier and stay away from the park, but I was wondering if anyone has experience between the Coomba and the Obsethed. I do moderate hiking, but not extensive backcountry touring. I am slightly concerned the Coomba will be too similar to the Outlaw to make a noticeable difference. Thoughts?
Responded on
I normally ski an apache recon, live in the east and ski three weeks in utah each year and do a canadian heli ski trip every three years, and it is great on up to 6 inches of new snow on groomed slopes but goes to the bottom in real powder. i rented a pair of outlaws, 08 version, and found them better in powder with the 88 waist but not enough in the knee deep you live for. plus, it was sluggish on groomed at the same length as my recons. so this year i bought a pair of coombas and am in love. surprisingly fun to ski on western groomed and much better on ice than the heli daddy's i tried last year at CMH. Great in the trees where quick turns are your lifeline, and can lay down GS lines on deep treeless faces like a champ. i don't favor twin tips, liking the bite in turns and compression rebound into the next turn the flat tails give me. know many kids with Seth and Obseth's but never tried them. if i ski back east it is all recon; out west i only take my Coombas. Doug Coombs must be smiling down! Best buy i have made in years. i weigh 178 and ski 174 recons and coombas with a 20 pound pack.
View More Details on K2 Apache Coomba Alpine Ski