Gear Question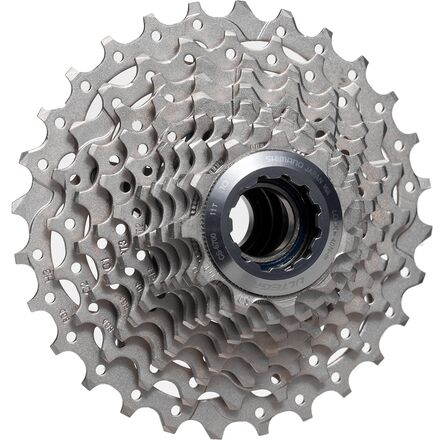 Posted on
I currently am running a 11-25 rear 10...
I currently am running a 11-25 rear 10 speed cassette with a 53/34 front. I'm looking at installing an 11-28 rear 10 speed cassette to help with climbing. Will this work and will I need to replace my current chain?
Responded on
Yes it will help if you find yourself on the small front ring and the largest rear ring and still not able to get the cadence you want, no you don't have to replace your chain. You should avoid riding on the 53 front ring and the 28 tooth rear anyway as it stresses your drivetrain too much to have it crossed liked that, and that is the only combo that might have an issue with chain length. Are you sure you have 53/34 up front? That doesn't sound right, as it is not a stock combo that Shimano makes. Usually you have 53/39 (130 BCD) or 50/34 (compact 110 BCD). A 53/34 is possible on a compact crankset but I've not seen it and you would likely have shifting issues anyway (i.e. dropped chains) with such as large difference. If you have 53/39 up front currently you could also switch to a compact crankset to help with the hills (50/34) although you would need to buy a whole new crankset (because the bolt circle diameter or BCD must be smaller to get less than a 39 tooth).
View More Details on Shimano Ultegra CS-6700 Cassette